In the vibrant neighborhood of Bandar Kinrara, Puchong, lies a tapestry of contemporary living woven into the fabric of serene landscapes and urban convenience. This bustling community is adorned with modern amenities, robust infrastructure, and seamless connectivity, making it an attractive choice for residents seeking a harmonious blend of modernity and tradition. Amidst this lively enclave, two outstanding residential complexes, Avantro Residences and Trinity Elita, stand as beacons of modern living, each offering a unique charm and lifestyle experience tailored to a diverse populace.
Avantro Residences: Where Convenience Meets Luxury
A Rejuvenated Bandar Kinrara
Avantro Residences is a testament to modernity and comfort, strategically located just a stone's throw away from the BK5 LRT Station. This freehold serviced apartment complex breathes new life into Bandar Kinrara, encapsulating the essence of a rejuvenated community. It caters to those who appreciate the fusion of convenience and luxury in their daily lives.
Diverse Living Spaces
With units ranging from 872 to 1,206 square feet, Avantro Residences offers residents the freedom to select a living space that resonates with their unique lifestyle needs. Whether you're a young professional seeking a cozy abode or a family in search of spacious comfort, Avantro Residences has a home for you.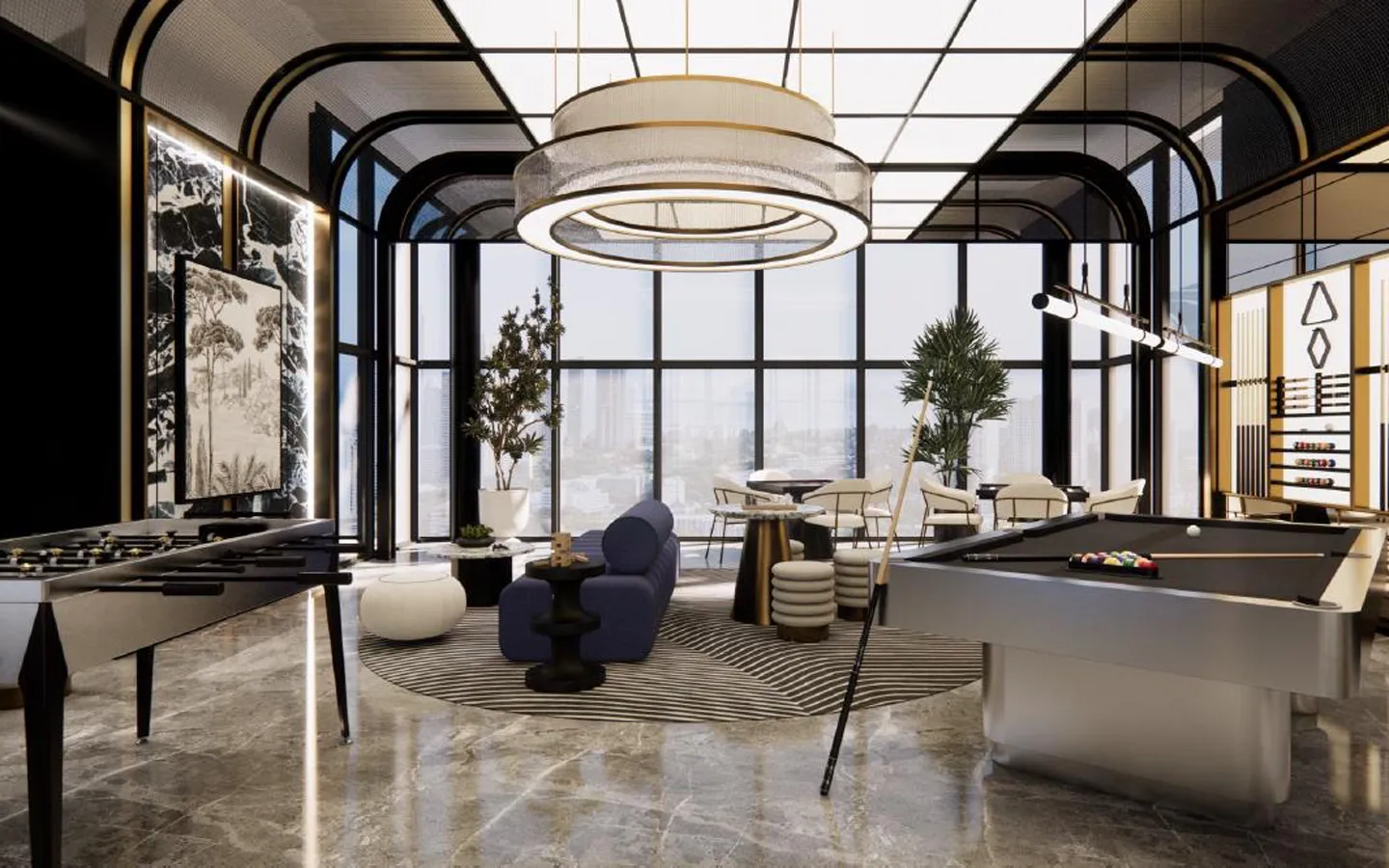 A Vibrant Community Spirit
What sets Avantro Residences apart is its commitment to community-centric living. The property features over 30 exciting facilities, including an infinity lap pool, a lifestyle retail hub, and pet-friendly amenities. These offerings mirror the vibrant and inclusive spirit of Bandar Kinrara, where neighbors become friends, and every day feels like a celebration of life.
Trinity Elita: A Symphony of Elegance and Tradition
Peranakan-Themed Design
Trinity Elita, nestled just 450 meters from the LRT station, presents an ambiance steeped in heritage and tradition. Its Peranakan-themed design pays homage to a rich cultural heritage, offering residents a unique living experience. Here, the old and the new coexist harmoniously, creating an atmosphere of timeless elegance.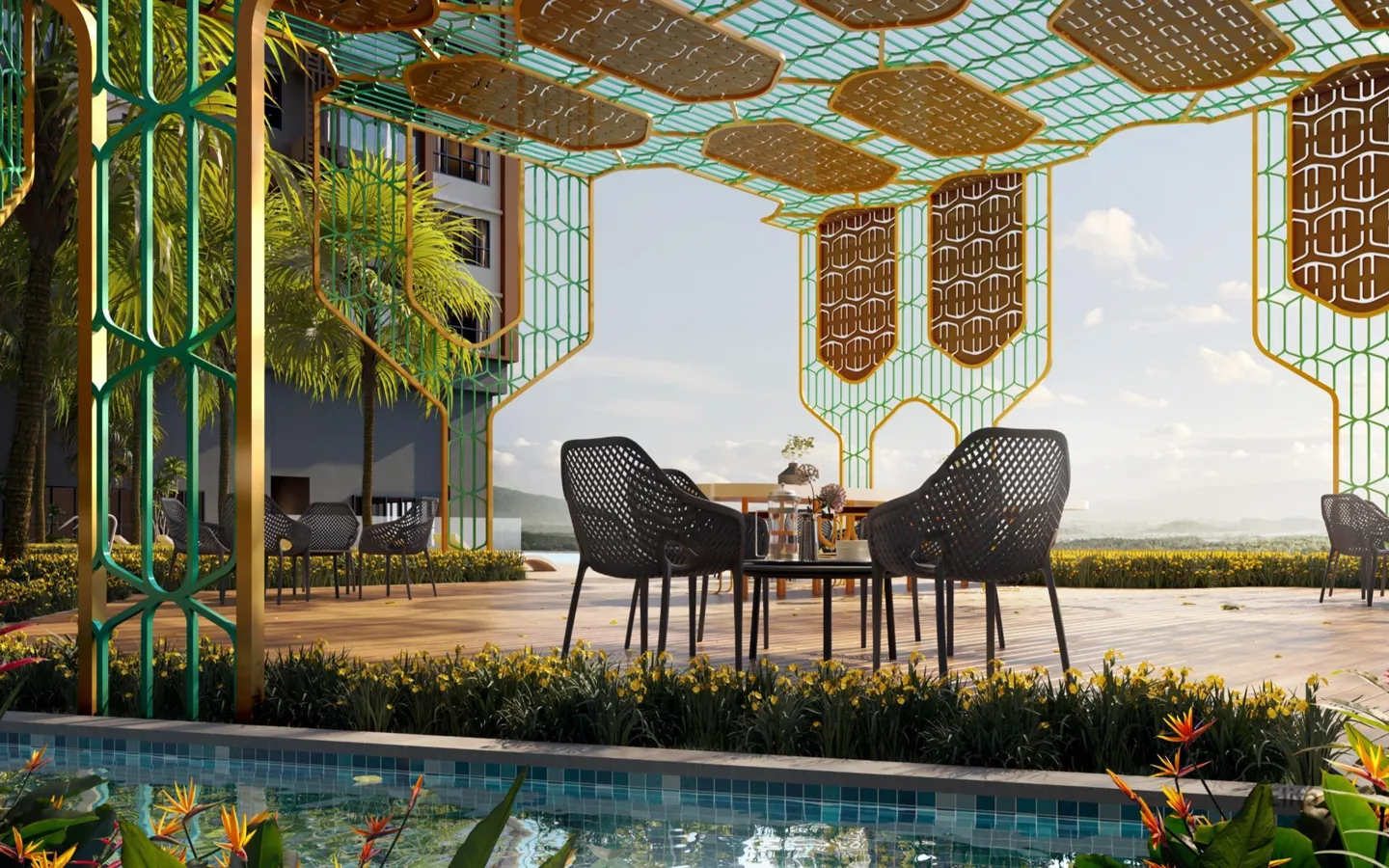 Spacious Living
Trinity Elita caters to a wide range of lifestyle needs with unit sizes extending up to a generous 1,184 square feet. Families and lifestyle enthusiasts will find their haven here, where spaciousness is not a luxury but a way of life. The property welcomes you to embrace a lifestyle of sophistication and comfort.
Seamless Urban Living
One of Trinity Elita's standout features is its covered walkway to the LRT station. This convenience accentuates the ease of urban living, making daily commutes a breeze. Trinity Elita's location is a testament to its commitment to providing residents with a seamless urban experience.
Conclusion: Crafting the Future of Bandar Kinrara
Both Avantro Residences and Trinity Elita exemplify the allure of modern living in Bandar Kinrara, Puchong. They stand as testaments to the evolving landscape of this vibrant community, where tradition meets modernity, and where residents enjoy the best of both worlds. As these two remarkable residential complexes shape the future of Bandar Kinrara, they offer a unique narrative of urban lifestyle intertwined with community-centric values and seamless connectivity.
---
FAQs
1. What sets Avantro Residences apart from other residential complexes in Bandar Kinrara?
Avantro Residences distinguishes itself through its fusion of convenience and luxury, offering diverse living spaces and a vibrant community spirit with over 30 exciting facilities.
2. What is the unique cultural theme of Trinity Elita?
Trinity Elita embraces a Peranakan-themed design, creating an ambiance steeped in heritage and tradition.
3. How convenient is the location of Trinity Elita for daily commuters?
Trinity Elita is strategically located just 450 meters from the LRT station and offers a covered walkway for easy access, making daily commutes hassle-free.
4. Are both Avantro Residences and Trinity Elita pet-friendly?
Yes, both residential complexes offer pet-friendly amenities, catering to residents who have furry companions.
5. What lifestyle needs do the unit sizes at Trinity Elita cater to?
Trinity Elita offers unit sizes extending up to a generous 1,184 square feet, accommodating families and lifestyle enthusiasts seeking spacious living.