Genting Highlands will soon welcome King's Park, an integrated entertainment complex with commercial and leisure properties worth over RM1 billion.
The premium Swissôtel Genting Highlands will be among the five-star hotels at King's Park.
The Swissôtel Genting Highlands will have 300 rooms, a grand ballroom, executive lounges, bars, and a heated swimming pool, and will open in the third quarter of 2028.
Highlands Park City executive director Thanesh Jayandren said the presence of internationally prominent hotel brands within King's Park adds to its allure.
He said that these luxury hotels appeal to the sophisticated demands of both local and integrated affluent visitors, elevating King's Park as a global vacation destination and enhancing the property's overall worth.
According to him, a halal luxury boutique hotel, and an international retail halal hub are part of the bigger idea for the King's Park masterplan.
He believes that this will bring in foreign Muslim tourists from all around the world, especially from adjacent countries.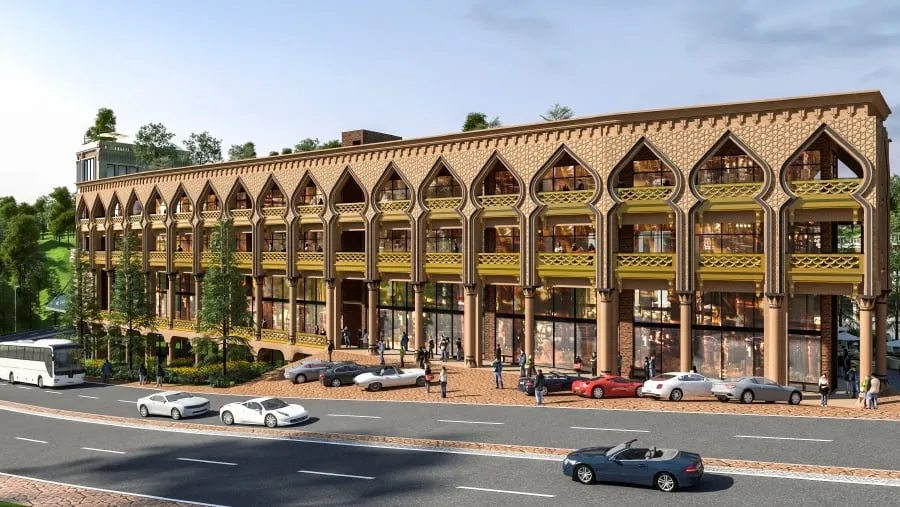 "This inclusion will promote diversity and inclusivity, tapping into the rapidly growing market for halal-friendly travel and dining options," he said in his speech at the opening ceremony of King's Park Gallery recently.
The event was attended by Highlands Park City chief executive officer Jayandren Subramaniam and Francis Wong, director of Theme Park and Entertainment.
King's Park is the first phase of the larger Highlands Park City integrated entertainment hub located next to the Awana Genting Highlands Golf & Country Resort in Pahang.
The Highlands Park City project is a joint development between Highlands Park City and Yuk Tung Group, which spans roughly 61 hectares. It has a gross development value of RM10 billion.
King's Park will include a 2,000m stretch of cutting-edge pedestrian street businesses with colonial and vintage themes, totaling 360 units across 12 retail blocks. Each block will have its own identity, name, and façade designs, with freehold strata titles.
The units have a selling price that ranges from RM2.8 million to RM3.8 million. 
Jayandren said the company is bullish on the take-up and the overall success of King's Park.
He said there are 65 existing established shophouses nearby Highlands Park City namely at Gotong Jaya and Genting View to fulfill the needs of 53 million tourists to Genting Highlands.
According to him, the shop houses have seen a yearly capital appreciation of over 30 per cent and a yearly rental yield of more than 20 per cent.
"As an investor, your potential gains do not stop with rental returns or financial appreciation from the property. This tendency is likely to continue as the integrated entertainment hub draws more visitors," he said.
Jayandren said with a limited number of retail shops in Genting Highlands, King's Park will prove to be a gem and the ideal investment.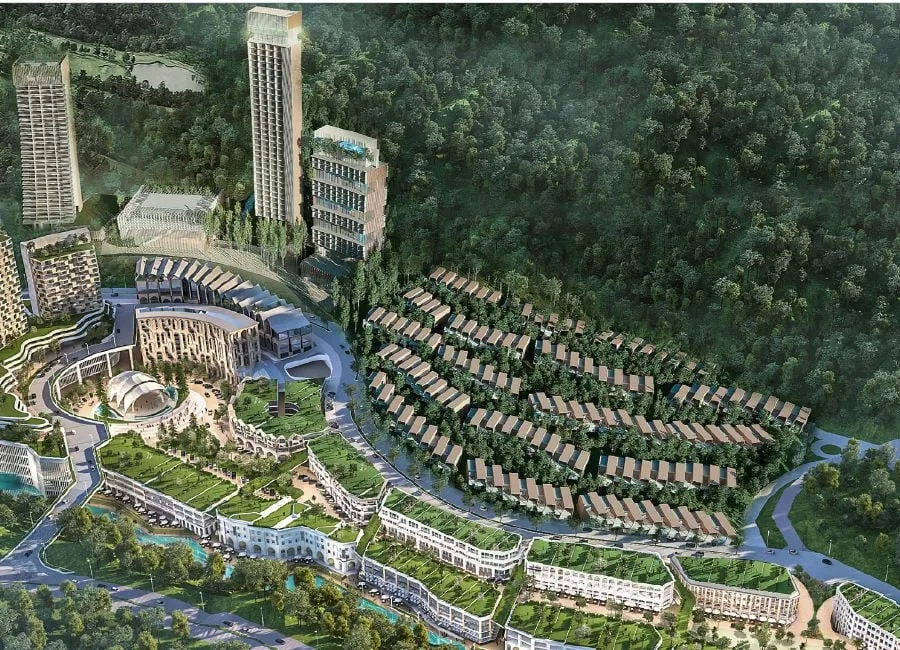 "In simple words, an investor is not buying a retail shop at King's Park but a property that comes with a whole portfolio of international brands and attractions that will elevate the price of the property and in addition with assured and immense business opportunities.
"As an investor, you will be entering a market with a proven track record of success. In addition, Kings' Park offers a safe and secure investment opportunity that is guaranteed by major banks that are prepared to finance real estate transactions. The backing of major banks in supporting real estate acquisitions in King's Park is just another indication of the project's potential.
"Given its unique features, robust visitor projections, and expected growth in property values, investing in King's Park is likely to yield handsome returns," he said.
Jayandren emphasised the scale of the integrated entertainment hub project, saying that it will have roughly 18,580 square metres of 'Truly Asia Cultural Streets,' equivalent to the bustling metropolises of New York, Osaka, or Hong Kong, where neon lights and laser light displays play an important role in bringing life to the space.
The Truly Asia Cultural Streets will not only be a major tourist attraction in Malaysia but will also serve as a platform for the development of local retail and hospitality businesses, he said.
King's Park has earmarked 5,000 car parking bays, 50 per cent of which will be reserved for electric vehicle users to encourage low fuel emission.
According to Jayandren, this large investment in infrastructure demonstrates the developer's focus on providing guest comfort and ease.
King's Park, which is set to open in 2026, is surrounded by opulent apartments, the Awana Golf Course, and the Genting Premium Outlet, and is located halfway to the summit of Genting Highlands.
Jayendren said that the initiative intends to bring more people to Genting Highlands, which is estimated to have 53 million tourists per year by 2026.
"As King's Park evolves into an integrated entertainment hub that attracts international tourists as well as locals, it is estimated that 20 per cent of these tourists that patronises the popular Resorts World Genting, SkyWorld Theme Park, and the Genting Premium Outlet, or more than 10 million possible customers, will visit King's Park each year," he said.