PropNex Malaysia is thrilled to announce the highly anticipated launch of the PropNex Monopoly Championship, following the success of their own version of the renowned Monopoly board game introduced in Singapore under a licensing agreement with Hasbro. This championship in Malaysia features a specially designed Monopoly board adorned with iconic landmarks and street names that are familiar to Malaysians.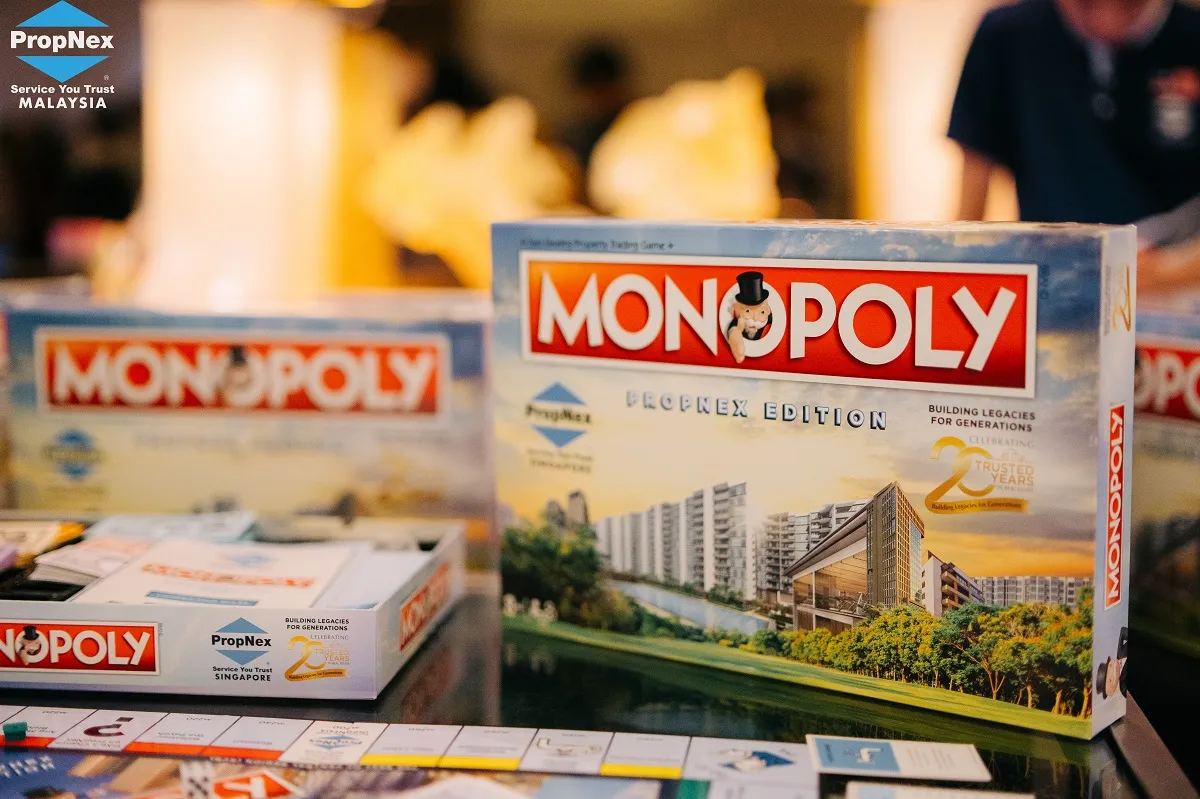 The primary objective of the PropNex Monopoly Championship is to provide experiential learning opportunities while promoting financial literacy and property investment lessons. Players will have the opportunity to compete for the coveted title of Grand Champion, along with a chance to win a cash prize of RM50,000 and up to RM1 million worth of additional prizes.
Marcus Teng, the CEO of PropNex Malaysia, expressed his enthusiasm for the championship, highlighting how it will test players' decision-making skills in property investment, financial planning, and market dynamics. Teng stated, "We are excited to bring the PropNex Monopoly Championship to Malaysia, offering a platform for Malaysians to enhance their understanding of property investment."
Ismail Gafoor, CEO of PropNex Singapore, reiterated the significance of property investment education in driving economic growth and development in Malaysia. Gafoor emphasized, "We firmly believe in the power of property investment education to empower individuals and contribute to the overall progress of the country. Through Monopoly PropNex Edition, we aim to educate participants and cultivate their knowledge and skills in this field."
Gafoor further added, "By fostering a learning environment and facilitating growth, we promote financial prudence in a fun and engaging way. Monopoly PropNex Edition serves as a platform for enthusiasts to connect, learn, and thrive, enabling them to make informed investment decisions."
The launch event of the PropNex Monopoly Championship witnessed the presence of esteemed guests, negotiators, and agency leaders, including representatives from renowned organizations such as PG Group, OSK, EdgeProp, J Group, UCSI, Property Hunter, IPO, DWI Emas, Figureline, Penny Essentials, BNC, Vanilla Crepe, and Shanghai Media.
The championship is scheduled to take place from July 2023 to September 2023, encompassing qualifying rounds, quarterfinals, and semifinals. The highly anticipated Grand Final is slated for October 2023, where participants will compete head-to-head for the ultimate title of "Grand Champion."
Don't miss the opportunity to participate in the PropNex Monopoly Championship—an exciting avenue to enhance your knowledge of property investment and stand a chance to win attractive prizes.