In the bustling heart of Bukit Jalil lies a sanctuary called REN Residence, where the pulse of urban living harmonizes with serene residential comfort. Located just a short 3-minute drive from Pavilion Bukit Jalil, this residence is a gem for those seeking accessibility without compromising on tranquility. The proximity to the Alam Sutera LRT station, a leisurely stroll away, is a golden ticket to exploring the vibrant city of Kuala Lumpur with ease, making the locale of REN Residence exceedingly appealing.
A noteworthy aspect of REN Residence is its full residential title, a testament to its commitment towards ensuring peace of mind for its residents. This place isn't just a residence, but a haven where one could either find a personal cozy sanctuary or a spacious dwelling for a growing family. The meticulously designed layouts commence at a generous 920 square feet, embodying a blend of spaciousness and warmth. Each abode within REN Residences encapsulates a modern lifestyle with its three bedrooms and two bathrooms layout, striking a fine balance between privacy and functionality.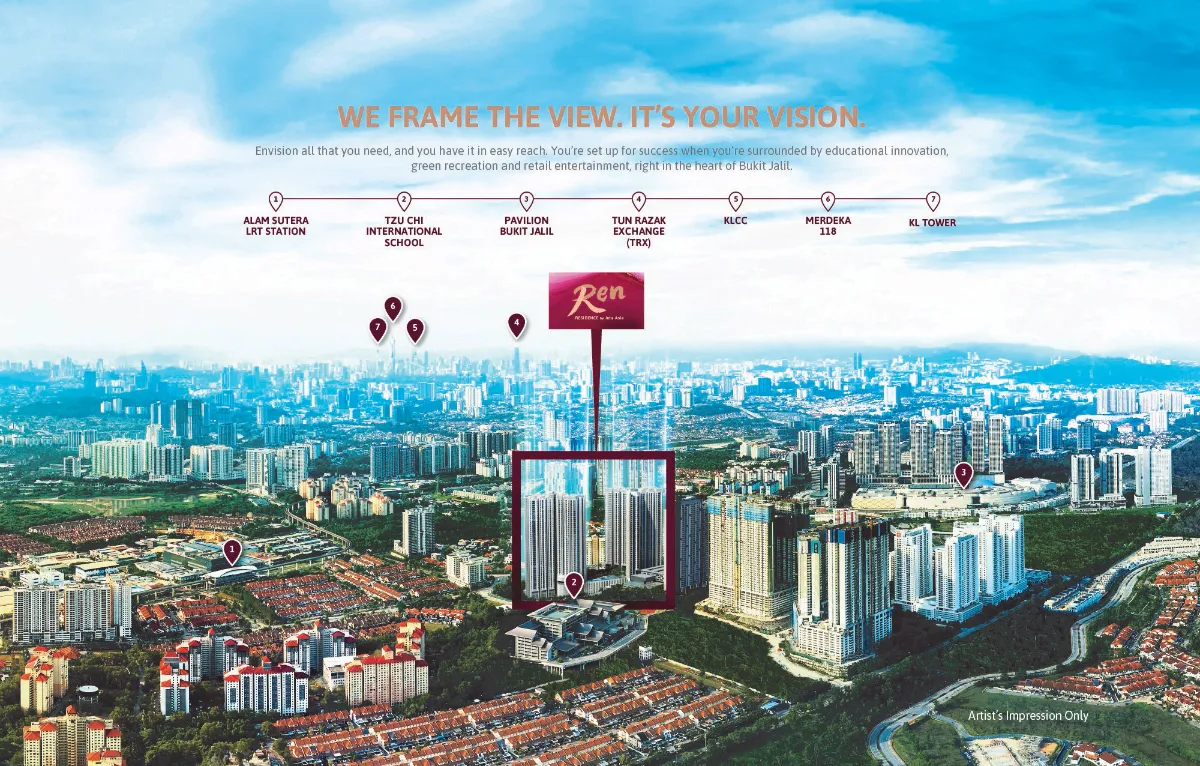 Adding a cherry on top is the provision of a minimum of two parking spaces with every unit. This thoughtful addition eradicates the common urban hassle of parking, making life a tad easier for the residents and their guests. The modern architectural finesse of REN Residences resonates well with the contemporary desires of individuals seeking a life that's replete with modern amenities yet rooted in comfort.
The vicinity of REN Residence is a rich tapestry of amenities, retail shops, and gastronomic adventures waiting to be discovered. Whether it's a quick grocery run, a whimsical shopping spree, or a delightful dinner outing, everything is just around the corner. This bustling neighborhood encapsulates the essence of a fulfilling urban lifestyle.
REN Residence is not just about bricks and mortar; it's about experiencing a lifestyle that's enriched with convenience, comfort, and modernity. As you step into this residence, you're stepping into a realm where every day is a blend of comfort and vibrant urban living. The promise of a fulfilling lifestyle at REN Residence is not just a statement, but a reality waiting to be embraced. Your dream home, encapsulated in modern elegance and convenience, awaits at REN Residence.