The revised national Budget 2023 tabled by the 10th Prime Minister, Datuk Seri Anwar Ibrahim today unveiled the biggest ever allocation of RM388.1 billion, an upward revision from the RM372.3 billion budget announced on Oct 7, 2022.
Themed "Membangun Malaysia Madani", Anwar, who is also the Finance Minister, stressed the government's aim is to alleviate the rakyat's struggles amidst the economic challenges, while ensuring a sustainable fiscal growth for the nation.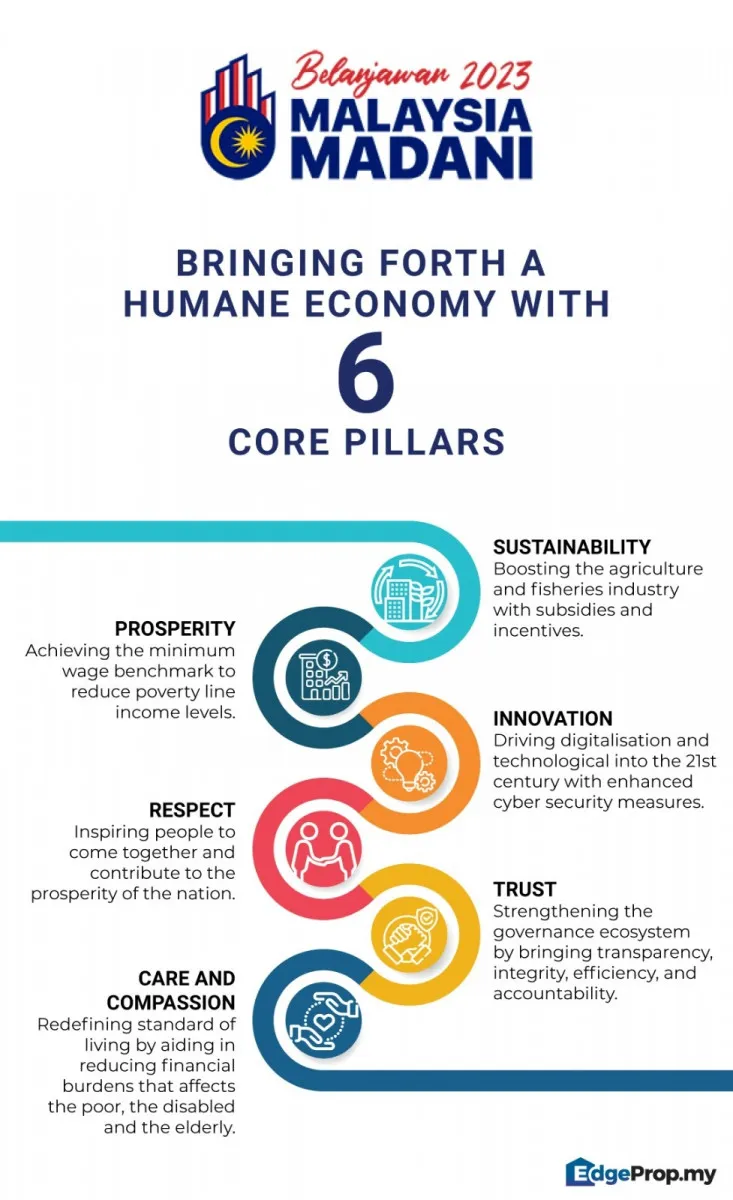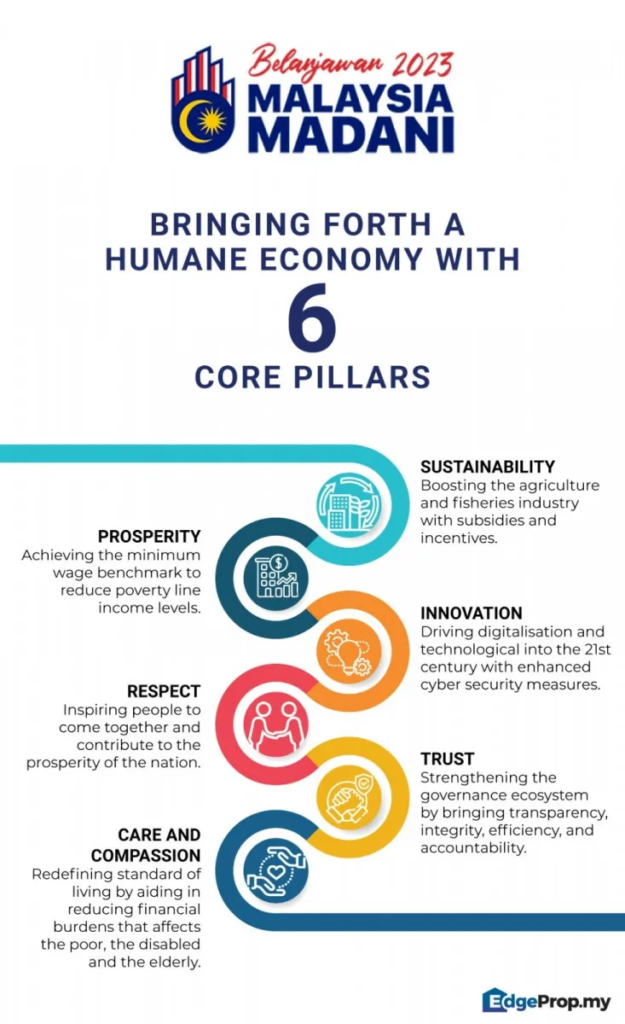 Houses for the rakyat
In line with that, there was a list of allocations for affordable housing programmes:
1. RM389.5 million to build People's Housing Project (PPR) and People's Rented Housing Programme
2. RM358 million to build 4,250 Rumah Mesra Rakyat units
3. RM463 million to build Malaysia Public Housing Project (PPAM)
4. RM50 million to repair run-down lifts in low-cost strata houses
5. RM460.2 million for building new and renovating houses in rural areas
6. To build 7 million units of affordable houses for armed forces under Satu Anggota Satu Rumah programme (SASaR)
7. More than RM500 million to maintain Rumah Keluarga Angkatan Tentera and repair the living quarters and institutions under the Ministry of Home Affairs
Stamp duty exemptions for first homes maintained
For first-time homebuyers, the following measures announced in the October budget have been maintained as follows:
1. Full stamp duty exemption for homes priced RM500,000 and below
2. 75% stamp duty exemption for homes priced between RM500,001 and RM1 million
Housing credit guarantee scheme increased
The housing credit guarantee scheme has been given an allocation of RM5 billion to help up to 20,000 borrowers with no fixed income from the gig economy to get loans. This is a significant increase from the RM3 billion budgeted in October.
Stamp duty on property transfer by way of love and affection revised
The stamp duty of only RM10 for transfer of properties between parents and children, and grandparents and grandchildren, which was proposed in the October budget, has been revised to the following:
1. First RM1 million – full exemption
2. Balance above RM1 million – subject to an valorem duty rate and given 50% discount
They are applicable for transfers signed from April 1 this year, and only where the recipients are Malaysian citizens.