Merissa Serviced Suites, developed by Tropicana Cenang, is a prestigious offering of 60 prime seafront residences nestled along the pristine shores of the world-renowned Cenang Beach in Langkawi. This property marks a harmonic blend of exquisite island living and modern architectural elegance, providing a sublime retreat for those seeking a beachfront abode or a lucrative investment opportunity in Malaysia's cherished island destination​.
The residences are meticulously designed to offer a luxurious living experience. Each unit is fully furnished and ready to rent out upon completion, making it a hassle-free choice for potential investors. The opportunity to own a beachfront service suite in such a prime tourist hotspot is further sweetened by the management services provided, ensuring a seamless experience for property owners​.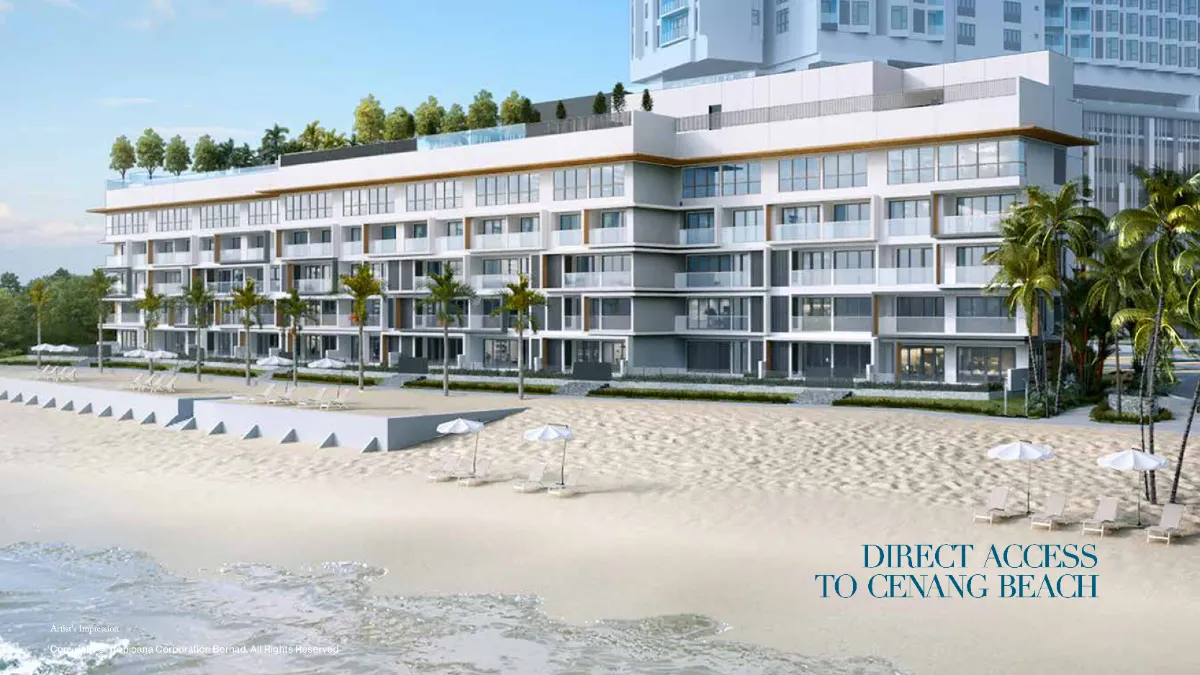 Merissa Serviced Suites is more than just a living space; it's a lifestyle destination. The property boasts a plethora of facilities to enrich the living experience of its residents. On the rooftop level, residents can find a swimming pool, pool deck, cabana, outdoor shower, BBQ pit, and terraced seating, among others. These facilities aim to provide a relaxing and enjoyable atmosphere, adding a touch of resort living to the urban residential setup​.
The suites are priced starting from RM1,600,000, presenting an attractive entry point for those looking to invest in a property with a premium beachfront location​​.
The location of Merissa Serviced Suites is nothing short of idyllic. Situated at Cenang Beach, the number one tourist hotspot in Langkawi, it offers direct beach access, allowing residents to bask in the tropical beauty of the island anytime. The serene beach, paired with the picturesque sunset views from the sea view suites, makes living or vacationing here a truly enchanting experience​​.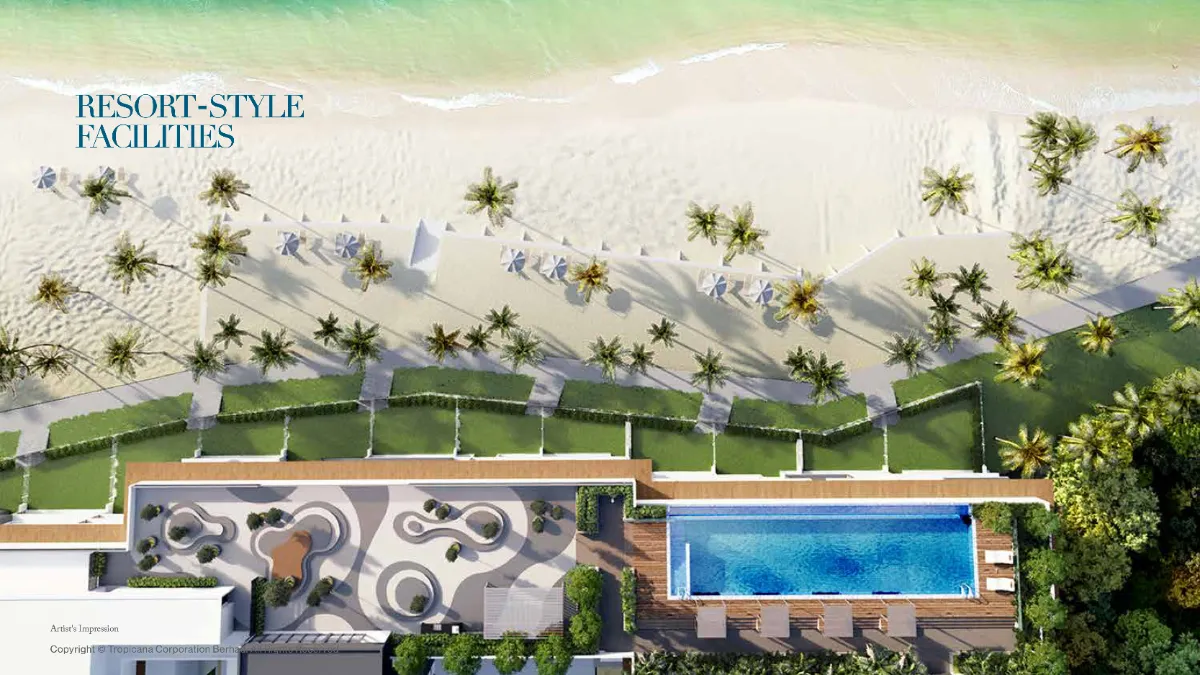 Furthermore, the location also offers a good level of connectivity and proximity to essential services and recreational spots. The convenience of having a direct access to the beach, coupled with the modern design and facilities of the suites, makes Merissa Serviced Suites a compelling choice for both investors and home seekers.
Merissa Serviced Suites by Tropicana Cenang is not merely a residence; it's a manifestation of refined island living with a modern touch, offering a unique lifestyle that's hard to find elsewhere.